Interpretive Centres
We are experts in creating multi-media experiences in interpretive centres, museums and sound and light shows. Our work can be found in Australia's leading museums in Sydney, Melbourne, Brisbane, Adelaide, and in the National Museum in Canberra. In particular, and most relevant to this proposal, our work can be experienced in many regional areas (see map Light Image Interpretive Shows). We are in the vanguard of the latest technology, and yet we win contracts and awards not through technical wizardry as much through the fact that our work is always exciting and fresh and has enormous visitor appeal. Our stories are clear, informative…and entertaining.

Equally importantly, we have 30+ years in specifying and installing video-based displays in permanent exhibitions Many production companies produce material without a thought as to how it will be screened. But obviously for a visitor centre, screening conditions are very important – selection of appropriate equipment, use of properly qualified and experienced personnel to carry out the installation, and so on. Because of our background in interpretive centres, we have crucial experience and know-how in the area of installations, as well as production. Our track record at the Wadlata Outback Centre at Port Augusta, where our displays (with upgrades) have been operating successfully for over 30 years, is testimony to the professionalism of our work.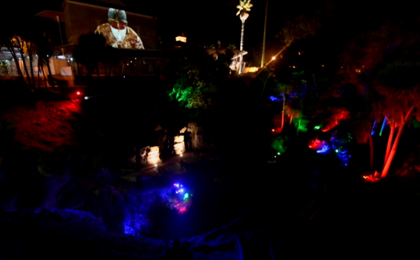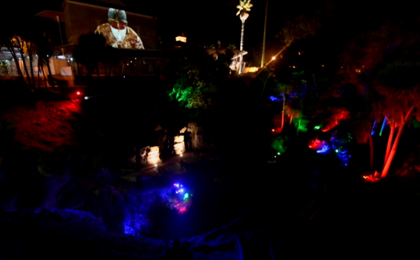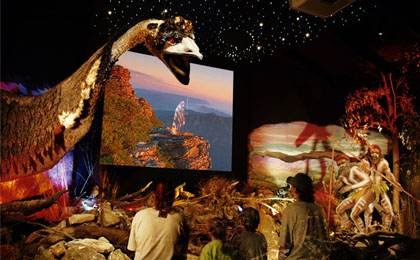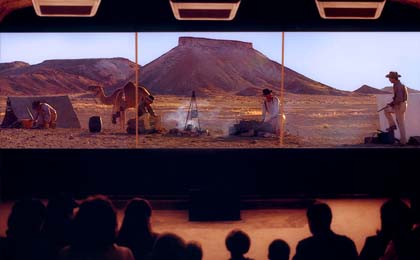 Sound and Light Shows
Light Image has produced spectacular Sound and Light Shows in a number of challenging locations - The Cave Garden at Mount Gambier, Steamtown at Peterborough, Brambuk Aboriginal Centre in the Grampians and Eagle Dreaming Aboriginal Centre at Coober Pedy.

Sound and Light shows are particularly efective, surrounding the visitor with a multi-sensory smorgasboard of dazzling light and sound films and physical objects set in exotic locations.


See our trailer for STEAMTOWN below!